Friendly Streets brought updates and activities for the Golden Mile, Pelham Bridge and Missing Link projects to the Desnoyer Park Annual Picnic last Tuesday. It was great to see familiar faces of the many people we've worked with over the past year and a half, and meet new folks invested in the future of Pelham Boulevard and neighborhood access to University Avenue and the Green Line. We presented results from the Golden Mile work that began in 2013, and gathered preliminary ideas and input about the Pelham Bridge over the freeway and the "Missing Link" area North of the bridge connecting residents and bicyclists to the Green Line.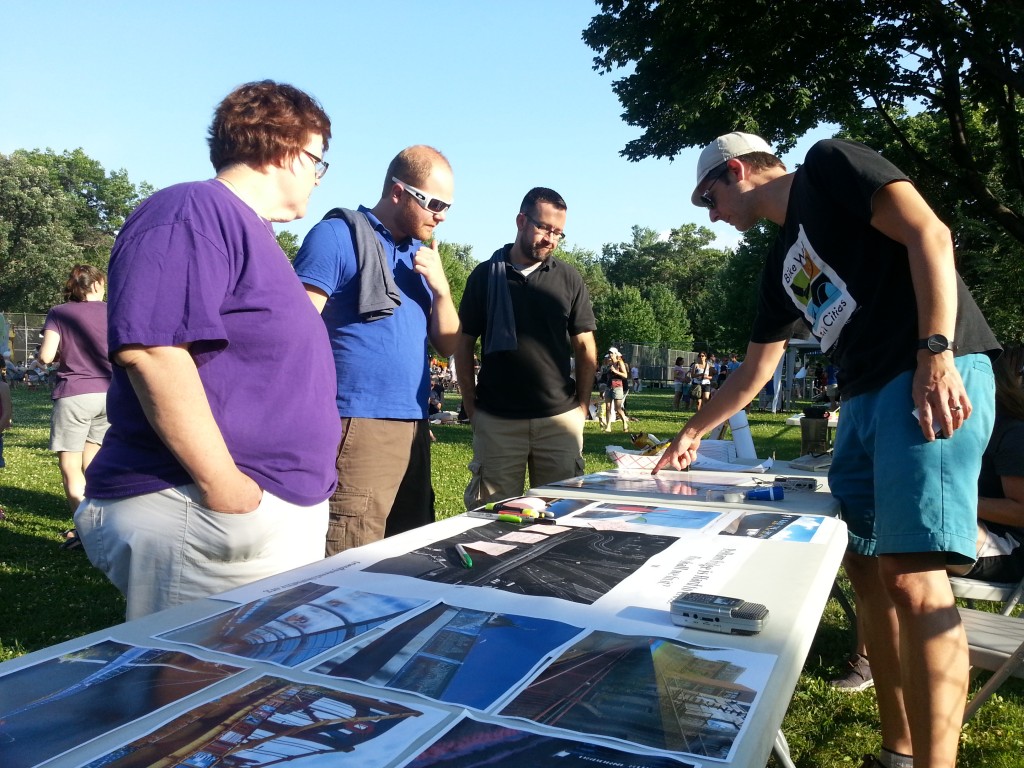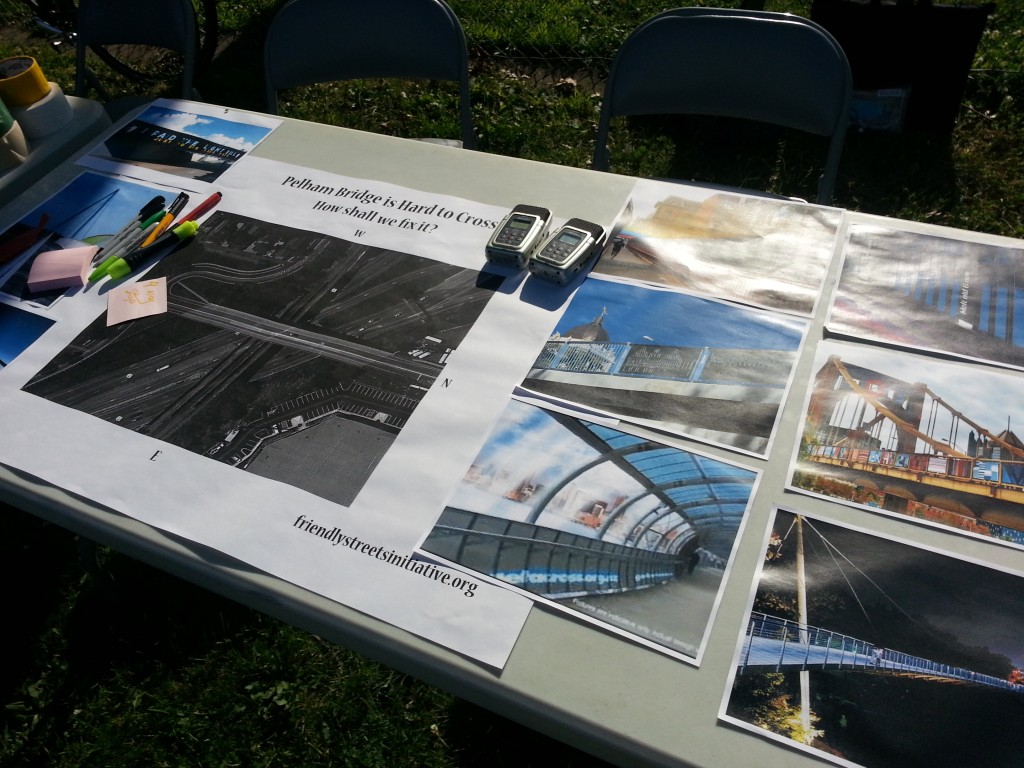 Updates on the Golden Mile project:
Desnoyer Park Improvement Association and the Friendly Streets Initiative
It's been a big first year of success working on traffic calming in the neighborhood! At the 2013 Desnoyer Park Summer Picnic the Desnoyer Park Improvement Association initiated work on Pelham Boulevard with Friendly Streets. Here's an update!
• We asked people to post their issues about traffic in the neighborhood and gave them choices for solutions.
• In August, we engaged neighbors at the annual block party on Glendale.
• At the Pelham Palooza in September, we closed Pelham and laid out various demonstrations of traffic calming features.
• We walked through hotspots on Pelham with City planners, traffic engineers, and MNDOT bridge engineers, and allowed them to see problems first hand.
• We conducted traffic and bike counts and had various solutions drawn up to share with the City. A parking survey for Pelham is nearly complete as well.
• This spring Desnoyer Park made our mark on the Bikeways Plan draft with Pelham registering far more comments than ANY other street in the city. Congratulations!
We are now seeking funding for work on Pelham. Details are yet to be worked out but we have positioned ourselves as a priority with the City on the Grand Round. Thanks, and stay tuned for more info as it develops! View the DPIA and FSI Collaboration Report for more info.
Pelham Update at Desnoyer Park Picnic