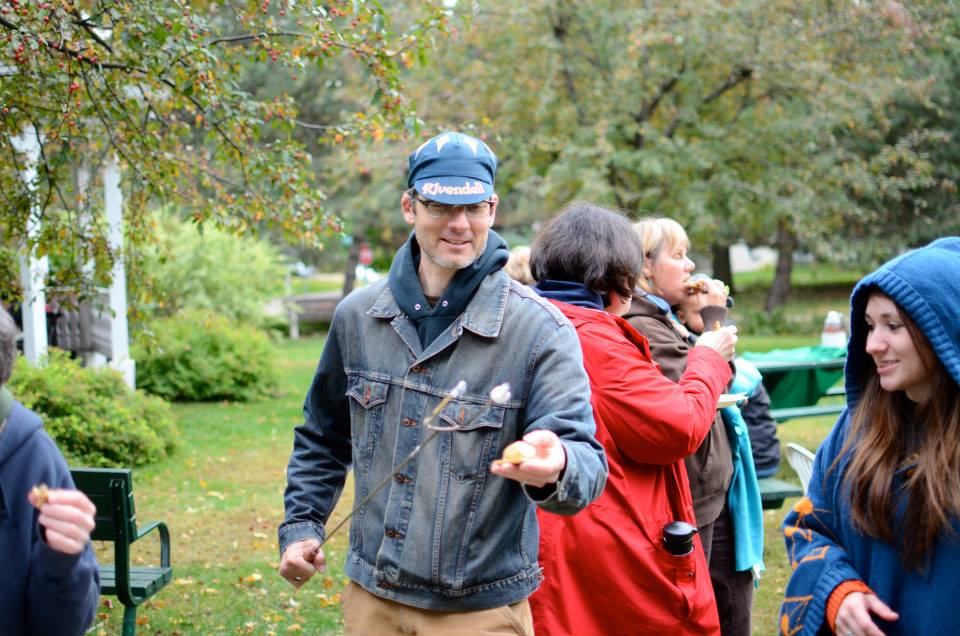 Lars Christiansen, FSI Director
Lars has been involved with the Friendly Streets Initiative since its creation in 2009 when he and six other residents of Frogtown and Hamline-Midway led an effort to involve the public in the planning process of Charles Avenue.  Thanks to a community effort, Charles Avenue is now the most developed bicycle and pedestrian boulevard in Saint Paul (and more remains to be constructed).  To this day lars and others are working to transform Charles into a street remarkable for its prioritization of pedestrians, bicyclists, and residents, and for its engagement of the public in that process.  Lars couldn't be happier working with communities all over Saint Paul to learn more about their visions for their neighborhoods.
At Augsburg College Lars is Chair of the Department of Sociology, is a member of Urban Studies faculty, and is Senior Fellow of the Sabo Center for Democracy and Citizenship.  Lars' teaching and scholarship focuses on urban resilience and sustainability, urban planning and public engagement, transportation systems, the philosophical tradition of American Pragmatism, innovative and alternative liberal arts education, social movements, and research methods.
As a resident of Saint Paul, Lars is a member of the Hamline-Midway Coalition, serving on its Transportation Committee. He serves on the Boards of Cycles 4 Change and Transit for Livable Communities, and is a member of the League of American Bicyclists and Adventure Cycling Association.  Lars previously served on the board of directors of the Higher Education Consortium for Urban Affairs (HECUA) (2009-2012), Nice Ride Minnesota (2009-2012), and Saint Paul Smart Trips (2010-2012).
Lars enjoys bicycle touring and mountain centuries, and commutes by bicycle in the Twin Cities year-round. As a former musician and now merely a discerning fan, he can't seem to get enough of The Bad Plus, Self-Evident, Igor Stravinsky, Bela Bartok, Deftones, Living Colour, Radiohead, John Coltrane, Ella Fitzgerald, Jane's Addiction, John Zorn & Electric Masada, Soundgarden, Nirvana, Frank Zappa, Primus, Deftones, System of a Down, Tool, Tortoise, Traindodge, and (the) Melvins.